About 2 weeks ago, I attended SIGGRAPH 2018. I am still very excited about the whole event, and I am very thankful that Igalia (the consultancy company I work for) and specifically the Graphics Team selected me to go, despite this being my first year at the company!  😀
SIGGRAPH is the biggest event for companies and individuals interested in Computer Graphics, Animation, Virtual Reality, Games, Digital Art, Mixed Reality and Emerging Technologies. There are several parallel talks, courses, exhibitions, galleries, demos, festivals and acts of collaboration taking place in parallel and one can see the latest advances in research and development, some state of the art technologies, inventions and a lot of art! And of course: meet interesting people who work and create in all these fields!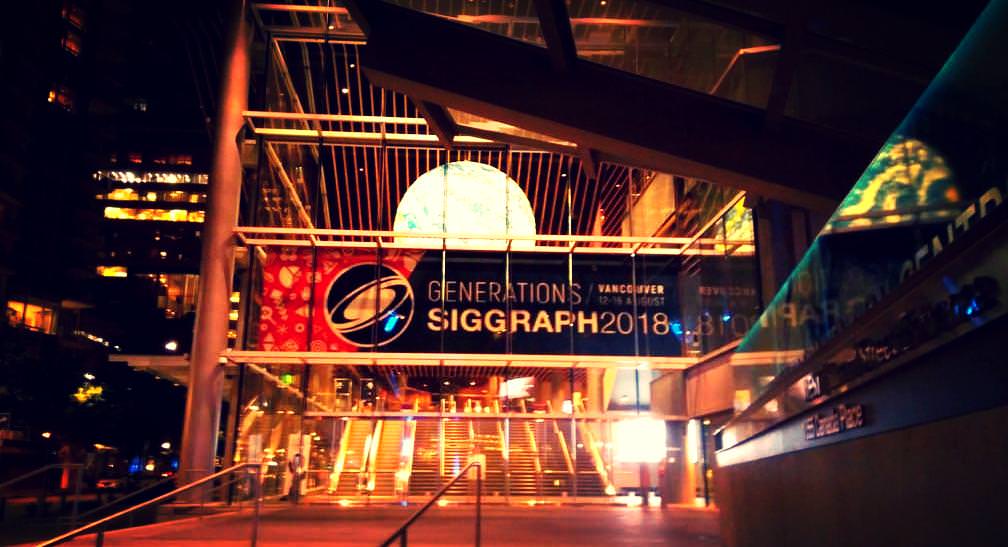 This year, SIGGRAPH took place in Vancouver's convention center East and West buildings during the week of the 12-16 August. Although 5 days might usually seem enough for a conference they are definitely very few for SIGGRAPH! It was hard to decide where to go while having at least 2 very interesting events running in parallel every hour! In general, I tried to attend as many courses and technical talks I could and especially those that wouldn't be recorded, but I also took some time to explore the Immersive Pavillion, the VR theater and the Art Gallery, watch the Animation Festival at the Electronic Theater, attend some BoFs and go to the traditional Khronos Networking Event on Wednesday afternoon.
Highlights from each day (by date):
Sunday 12/08/2018:
Monday 13/08/2018:
Tuesday 14/08/2018:
Wednesday 15/08/2018:
Morning:
Afternoon:
The afternoon was dedicated to the Khronos group's events. Igalia is a member of the Khronos group and we make contributions to some Khronos APIs implementations as part of our work on mesa 3D. As expected, we have a special interest in the 3D Graphics APIs  (OpenGL and Vulkan) advancements and techniques .

Thursday 16/08/2018:
I might have forgotten some other good talks or papers I watched. Some of them were overlapping with others and I partially attended them. There were also a lot of amazing exhibits in the exhibition halls that I would need dozens of posts to describe them. You can see some of them if you follow the links above or search the SIGGRAPH2018 website or on YouTube.
As an overall, SIGGRAPH was an unforgettable experience. As it was the first CG-devoted conference I have attended so far, I was even more excited about everything there! For that, I'd like to close this post with another big thanks to Igalia and my team!