This year (2019) GUADEC took place in my city, Thessaloniki. Although I've never had any direct contributions to GNOME I wouldn't miss the opportunity to attend the conference: the traveling time to the venue was about 15 minutes!
My GUADEC-Rust-workshop-inspired helloworld in Rust
Igalia was among the sponsors and I had the opportunity to meet some colleagues of mine that had many contributions to Gnome and its desktop applications: Michael Catanzaro, Patrick Griffis and Germán Poo-Caamaño.
I've also attended interesting presentations, here are the three ones that I enjoyed the most:
– "Sandboxing Webkit" by Patrick Griffis:

– "Moving GNOME to Another Reality" by Lubosz Sarnecki: https://schedule.guadec.org/sessions/242
– The Rust workshop by Sebastian Dröge: https://schedule.guadec.org/bofs/389
This workshop was mostly about using GTK with Rust, but as soon as I understood the basics of the language I couldn't resist trying some easy OpenGL graphics myself, and so I've written the helloworld of the video above (I used SDL2 instead of GTK because I could create the context and write a simple event loop in a few lines).
The code is here: main.rs (it's probably too quick and dirty and it's my first Rust code ever… :-D)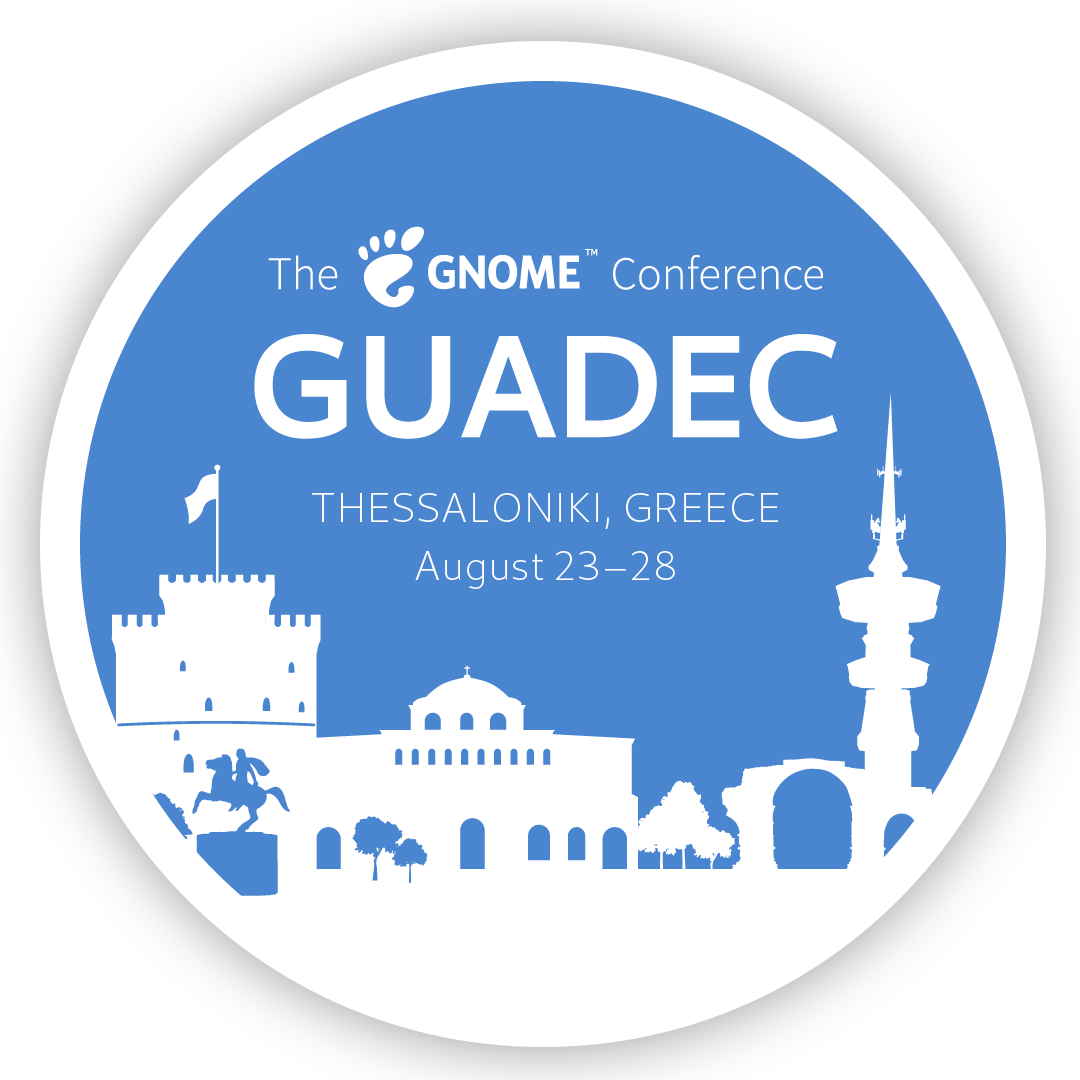 I forgot to mention that as GUADEC took place in Greece in the summertime, some of the best BoFs took place at the beach! 🙂🙃